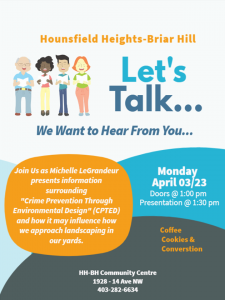 For more information click here or on the image above
~~~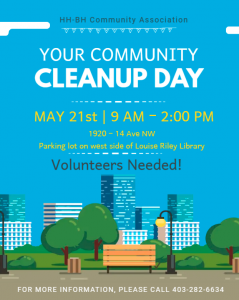 Volunteers are need to make this popular Community event a success, please follow this link to sign up today!
~~~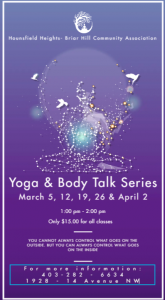 Click here to signup for the Yoga & Body Talk Series
~~~
Riley Communities Local Area Planning Project
Phase 2 – EXPLORE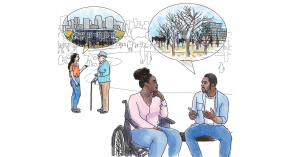 Riley Local Area Plan – There is still time to provide feedback to the City
The City of Calgary is collecting feedback from residents on three topics related to the Riley Communities Local Area Plan
Topic 1: The draft Vision and draft Core Values
Topic 2: Potential areas for moderate to large scale growth (4 or more storeys)
Topic 3: Small scale growth (3 storeys or less)
There are three ways to provide feedback until February 12th:
 – Online at calgary.ca/Riley and then click on the white and red 'Click here for Phase 2 EXPLORE' button
– Stop by Green Park and pick up a paper booklet from the Idea Station on the SE corner by the mailbox (as of Jan 30 the Idea Station at 16a St and 11 Ave had run out of booklets).
– Sign up and attend an online virtual session:
 Thursday, Feb. 9, 7:30 – 9 p.m. Registration required.
This feedback phase is open to the public and include residents of Sunnyside, Hillhurst, West Hillhurst, Hounsfield Heights – Briar Hill as well as anyone who works in, or visits these communities.  It is important that residents of HH-BH make their voices heard in this feedback phase as we make up a relatively small fraction of the population due to our lower population density.  Residents of HH-BH may also have different concerns than those of the other communities because of the greater proportion of single family detached houses in our neighbourhood.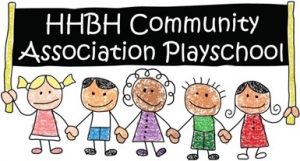 HHBH Community Association Playschool is open for registration!
Classes from September 2023 – June 2024.
We are located inside Briar Hill School, and across the hall from Briar Hill Children's Programs fully accredited childcare.
For more information please visit our website @http://hhbhcaplayschool.com/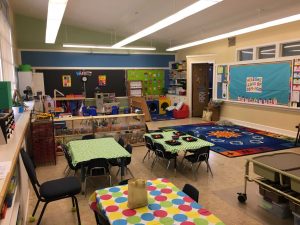 ~~~
Riley Park Village (aka Grace Hospital Site) going to Council Public Hearing on May 31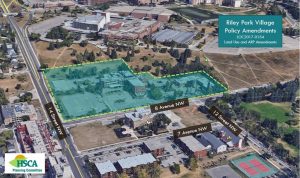 Click the image or follow this link to read the article
~~~
HH-BH Guidebook Submission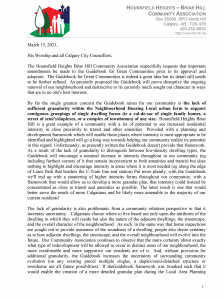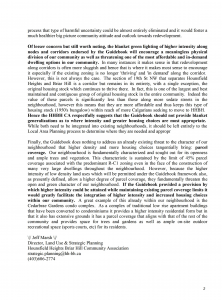 Click link below to read HHBH Guidebook Submission
2021-03-15_HHBH_CA_Guidebook_Submission
~~~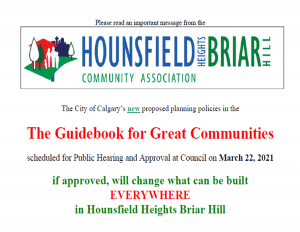 For more information click the link below:
http://www.hh-bh.ca/wp-content/uploads/2021/03/HHBH-Community_Notice-Guidebook_for_Great_Communities.pdf
~~~
Hounsfield Hillside Park
~~~
Drop-In Badminton and Drop-In Pickleball
To ensure the continued health and safety of our community and staff members, beginning October 01, 2020 Hounsfield Heights-Briar Hill will no longer be accepting cash as a form of payment, and we are introducing a contactless payment system for our drop-in programs.
Our prices will remain the same and you can purchase the Adult 10-visit pass for $50.00, Seniors (55+) 10-visit pass for $40.00, and Youth 10-visit pass for $40.00.
Click here to purchase your pass.  Please call the office at 403-282-6634 to arrange pick-up of your pass.
We can also accept credit card and cheque payments in the office Monday – Friday 8:30 am to 4:00 pm.
Thank you for your understanding.
~~~
Board Meetings
The Board Meetings are held the 3rd Thursday of every month.  All residents are welcome to attend.
The next meeting is Thursday, December 17, 2020 at 7:00 pm.
Hounsfield Heights – Briar Hill is a vibrant community with lots of services, great residents, and programs for both adults and children. We also have a great facility with a community gym and community room for rent. This website is sponsored by your community association and our goal is that it will keep you informed and connected. We hope that you will feel free to contribute by letting us know about community news, your concerns, or how we can continue to make our neighbourhood one of the best in Calgary.